Sound the trumpets. Clash the cymbals. Release the white doves into the air.
Ladies and gentlemen, may I introduce you to…
Words Empowered. My new business.
My 140 characters or less Twitter pitch: Social media that matters. Social media with a conscience. Words Empowered can make a difference… and so can you.
My 30-second elevator speech: Words Empowered develops social media that connects and engages your followers with your brand and inspires them to act. Words Empowered not only helps you determine where social media fits into your overall marketing strategy, but we help get your social media presence up and running. Social media matters and we believe in social media that matters. Words Empowered can make a difference… and so can you.
Intrigued? Well head on over to my business website to learn more about the services offered, check out my other blog, and see what folks are already saying.
I'm a little more than excited to say… Words Empowered is officially open for business.
Since I don't have a storefront to hang balloons and do nifty door prizes, I'm doing the next best thing… I'm hosting a fabulous Launch Giveaway!
---
Launch Giveaway Details
And now, to showcase the fabulous prizes I have lined up for folks…
–>Words Empowered Prize Pack
A chance to get a taste of what my business is all about!
The winner will receive:
A free, one-hour social media consultation. We'll look at your blog, your website, your business or organization or your brand and come up with a strategy for some immediate next steps.
A custom iFrame Welcome tab for your Facebook Fan Page
–>Follow Your Passion Prize Pack
A selection of books and tools to help you discover your passion and follow your heart.
The winner will receive:
Start Something That Matters by Blake Mycoskie
Work on Purpose by Lara Galinsky
200-page 8″square Quotable Journal: "Overcome the notion that you must be regular. It robs you of the chance to be extraordinary."
–>Empowered Women Prize Pack
A selection of books about women discovering themselves and empowering others.
The winner will receive:
Girls Like Us: Fighting for a World Where Girls Are Not for Sale, an Activist Finds Her Calling and Heals Herself by Rachel Lloyd
The Dressmaker of Khair Khana: Five Sisters, One Remarkable Family, and the Woman Who Risked Everything to Keep Them Safe by Gayle Tzemach Lemmon
The Arrogant Years: One Girl's Search for Her Lost Youth, from Cairo to Brooklyn by Lucette Matalon Lagnado
–>Good Karma Prize Pack
Maybe you don't want things, but you still want to make a difference.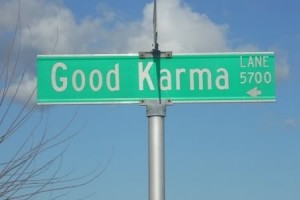 The winner will receive:
Two $18 charitable donations by Words Empowered to the winner's health-focused charities or non-profits of their choice, made in their honor (or in someone else's honor they choose)
–>How to Enter
There are LOTS of ways to enter, so please read carefully. You can earn up to a maximum of 15 entries! All entries require a separate comment to be left for each entry to count, which means you must leave a valid email address in the comment form (will not be shared).
Visit the Words Empowered website and give it a lookyloo. Leave a comment here and tell me one thing you like about it along with which one prize pack you'd like to win. (1 entry)
Like Words Empowered on Facebook. (1 entry)
Follow Words Empowered on Twitter. (1 entry)
Tweet the following: "I believe in social media that matters. @WordsEmpowered can make a difference – find out more! http://bit.ly/wordsempowered" (1 entry)
Post on Facebook: "I like social media that matters. Like Words Empowered on Facebook to find out more! http://www.facebook.com/wordsempowered" (1 entry)
For 2 entries, comment on one of the blog posts over at the Words Empowered blog.
For 3 entries, subscribe to ANY one of my WE-mail newsletters.
For 5(!) entries, write a blog post about my new business and include the link, www.wordsempowered.com, in your post. Leave your blog post link your entry comment here.
–>Deadline to Enter
All entries must be received by 11:59pm Eastern Standard Time on Wednesday, November 30, 2011. Winners will be selected at random and announced here on Thursday, December 1, 2011.